By
Jen Playgroupie
| April 15th, 2010 | Category:
BN Channel Pregnancy, Birth, Adoption
,
Featured 2
,
Humor
,
Monday 1
|
1 Comment »
Originally published on Anne Nahm
first appeared on Blog Nosh Magazine on July 18, 2008
Dear Diary,
I could tell the moment I woke up: Today was going to be a day like no other. The sun was shining and birds were chirping. I knew because guess what? My wrapping was open! I don't think that's ever happened before.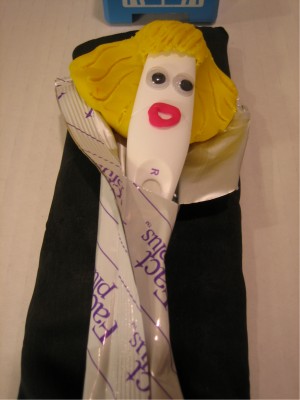 Free of my plastic restraints, I decided to call my BFF, Carmen. We went to the pool. It was pretty awesome. You can tell I totally need a tan. Give me a break – I've been sitting in a bathroom drawer for six months.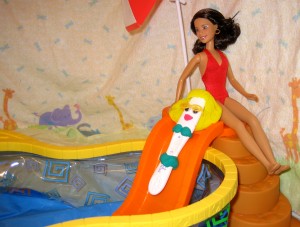 Around noon, Carmen said we should order some drinks. So we did.
---